EFT-MTR
00047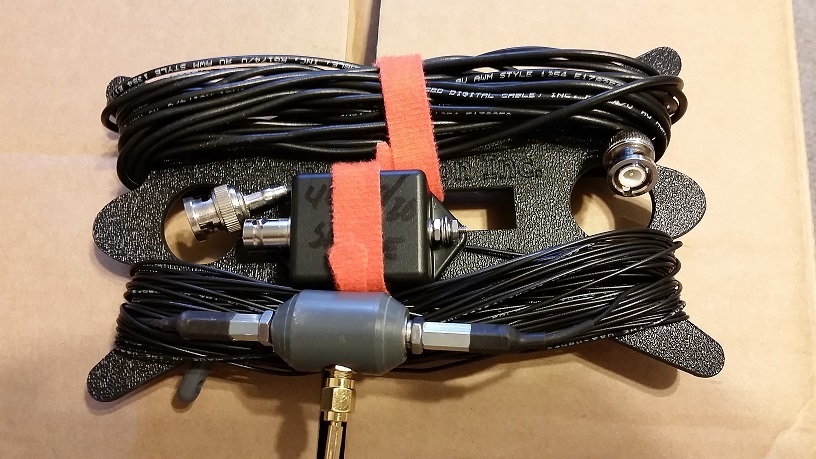 EFT-MTR 40M/30M/20M

EndFedz Antenna - Perfect Companion for the "Mountain Topper"
LNR Precision is excited to announce a new antenna to our product line! The new EFT-MTR is a 40M/30M/20M tri-band QRP antenna rated up to 25W. The "MTR" name was selected as we developed this antenna to be the perfect companion to the wildly popular Mountain Topper QRP transceiver. The EF-MTR's total length is 65' of 22g polystealth wire and weighs less than 4 OZ! It is built with the same high level of workmanship and quality that you have come to expect with all LNR antennas.
We are very proud of a particular innovation on this antenna. This EndFedz is a little different than OUR previous designs in that the user has the option to remove an SMA connector at the end of the 30M resonator to enable just 30M, or keep the SMA installed for 40 and 20M. Because of the broad bandwidth of the antenna, it is unlikely that it will require tuning in the vast majority of deployments. This is particularly true of 30M where the band is very narrow. As our tagline states, "They Just Work!"
Included with your EFT-MTR purchase is the brand new LNR Winder! The LNR Winder is a great addition that allows you conveniently wind up the antenna line and not have a tangled mess. In addition to storing your antenna, it will also hold 25 ft of coaxial feedline!
*Feedline is optional accessory and can be added to your purchase if you wish.
SPECIFICATIONS
Polarity: Depends on mounting configuration
Design Z: 50 Ohms
V.S.W.R. Bandwidth 40M: 300KHz 1.5:1
V.S.W.R. Bandwidth 30M: 350KHz 1.5:1
V.S.W.R. Bandwidth 20M: 300KHz 1.5:1
Power Handling: 25W CW/SSB
Weight: 4 Oz.
Length: 65'
Hardware: Stainless Steel
Connector: Silver/Tefon BNC
Radiator #22 black poly coated copper clad
* Very likely you will be able to operate the EF-MTR on 15M, but this is at the discretion of the user.