MTR3B Mountain Topper (Original)
00042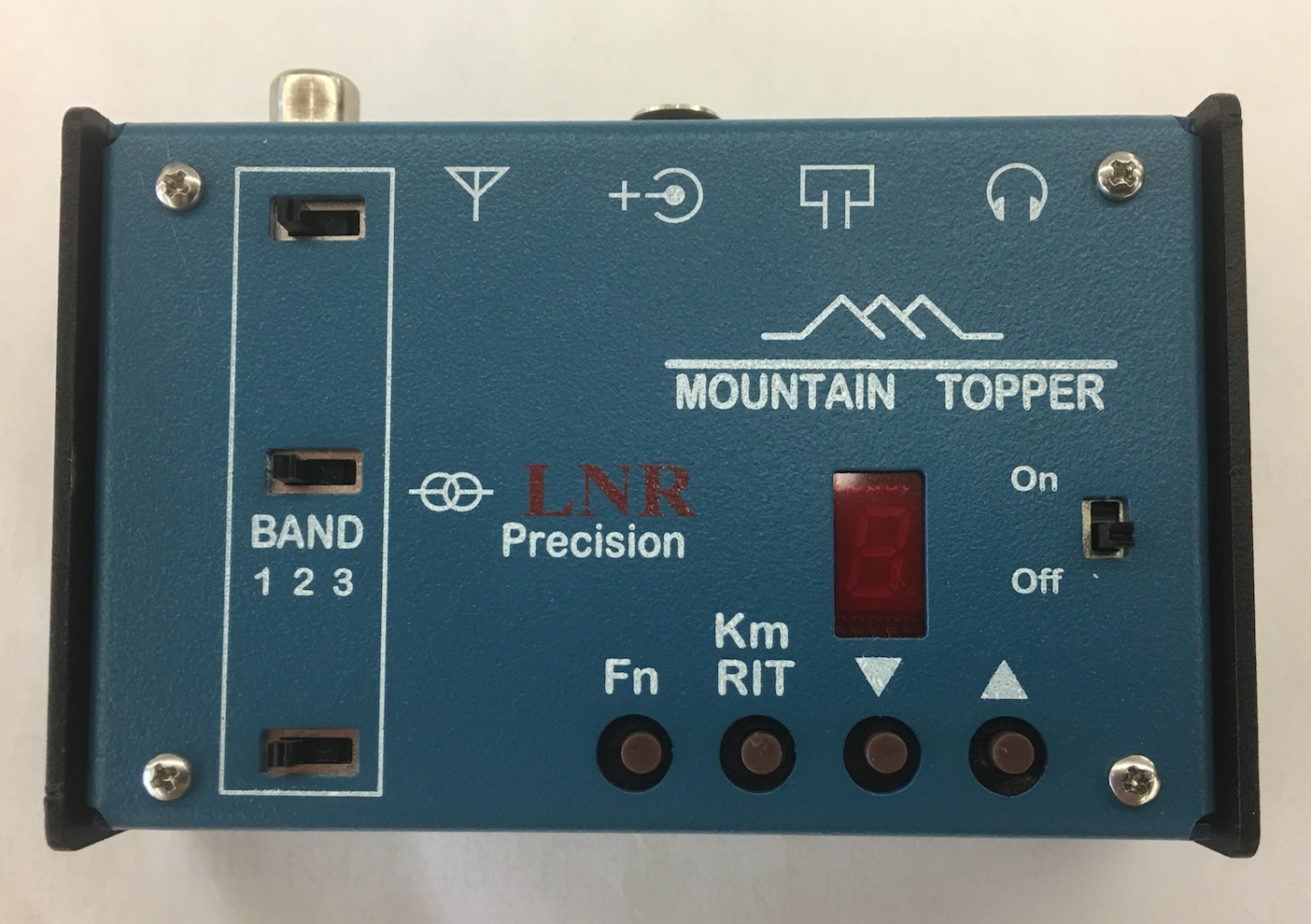 The Mountain Topper MTR3B
Retired January 2019 - Replaced by MTR3bLCD
The PCBs and Enclosures have all been produced proudly here in the USA. They are also being fully assembled by hand here at LNR Precision. Steve Weber has also been very involved in the testing of this phenomenal radio to ensure the quality will be what you expect in his units.
Please note that the Mountain Topper does not have the European CE mark, thus European customers that this affects should not purchase if this is an issue for you. You may opt for our modified kit version for sale on our website or you may also purchase from Kanga Products who has an excellent reputation in the UK and is our exclusive European partner.
---
Mountain Topper Tri-Bander
Developed by Steve Weber KD1JV Designs
FULLY ASSEMBLED – Manufactured by LNR Precision, Inc.

A very small, very efficient three band QRP CW rig.
Specifications:
Three bands, 40M, 30M, 20M
Receiver:
MDS: ~0.2 uV
Small signal band width ~ 500 Hz
Audio output limited to ~ 1200 mv p-p
Headphone output, 16 ohms min recommended.
Transmitter:
2.5 watts @ 9 volt supply typical
Spurs -50 dBc or better
Size:
3.8" x 2.7" x 1" (LWH)
Weight:
4.4 ounces.
Power requirements:
6 volts minimum, 12 volts maximum.
Power jack: 1.7 mm center hole, 4 mm diameter, 10 mm (or longer) length.
Receive current:
~ 35 ma, no signal.
Transmit current:
~ 400 ma @ 9V, 20M
~ 550 ma @12V, 20M
(transmit current is slightly less on 40 and 30 meters)
Option Add-ons
9V External Battery Connector Kit (12.95) Spare DC Power Plug (12.95)