MTR5B Mountain Topper
00058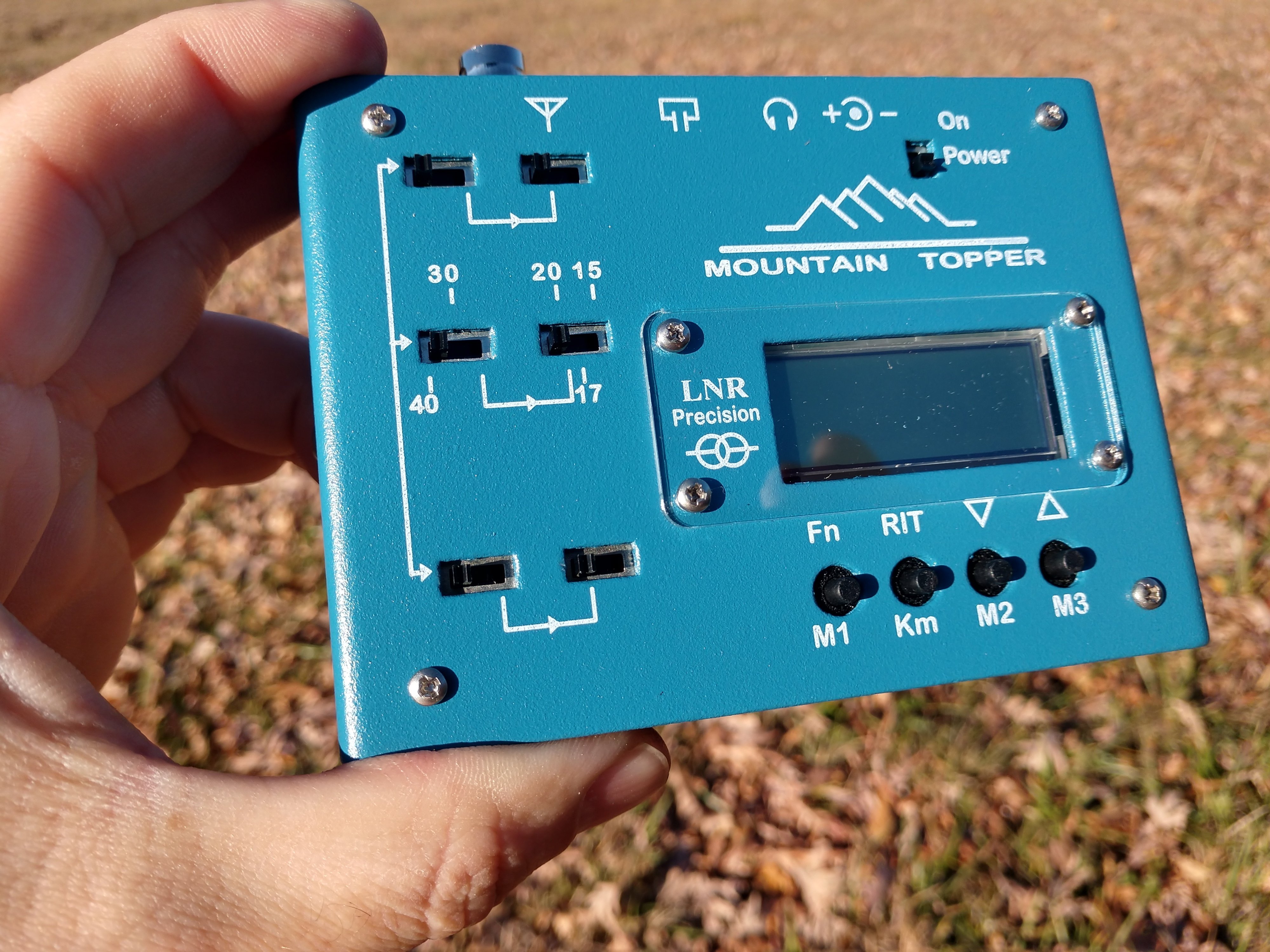 *Check back soon on Ordering Status as we are awaiting enclosures*
The MTR5B 5-Band Mountain Topper
Updated with Side Tone Adjustment, Coin battery for Last Frequency used and Clock Function
KD1JV "Steve Weber" Designs - Produced by LNR Precision
40M, 30M, 20M, 17M, 15M

Size: 4.337"L x 3.153"W x 1.008"T
Weight: approx 6.4 OZ.
Features:
Switch selected 40/30/20/17/15 meter bands (no band modules to lose or change out)
Wide operating voltage range, 6 to 12 volts 15 ma Rx current at 12V supply
Efficient transmitter. Low current with 4W output
LCD display
Push button or Optional rotary tuning
Three 63 character programmable message memories
Message beacon mode with adjustable pause time
---
Our online manual was created by Steve Weber and was built around the kit building nature that this radio was founded on. Although our offering is fully assembled, we are providing the original manual so that you can see all schematics and assembly instructions for your own support or modification.
MTR5B Options
9V External Battery Plug Assembly (12.95) Spare Replacement DC Power Plug (12.95)