SKCC Sideswiper
00094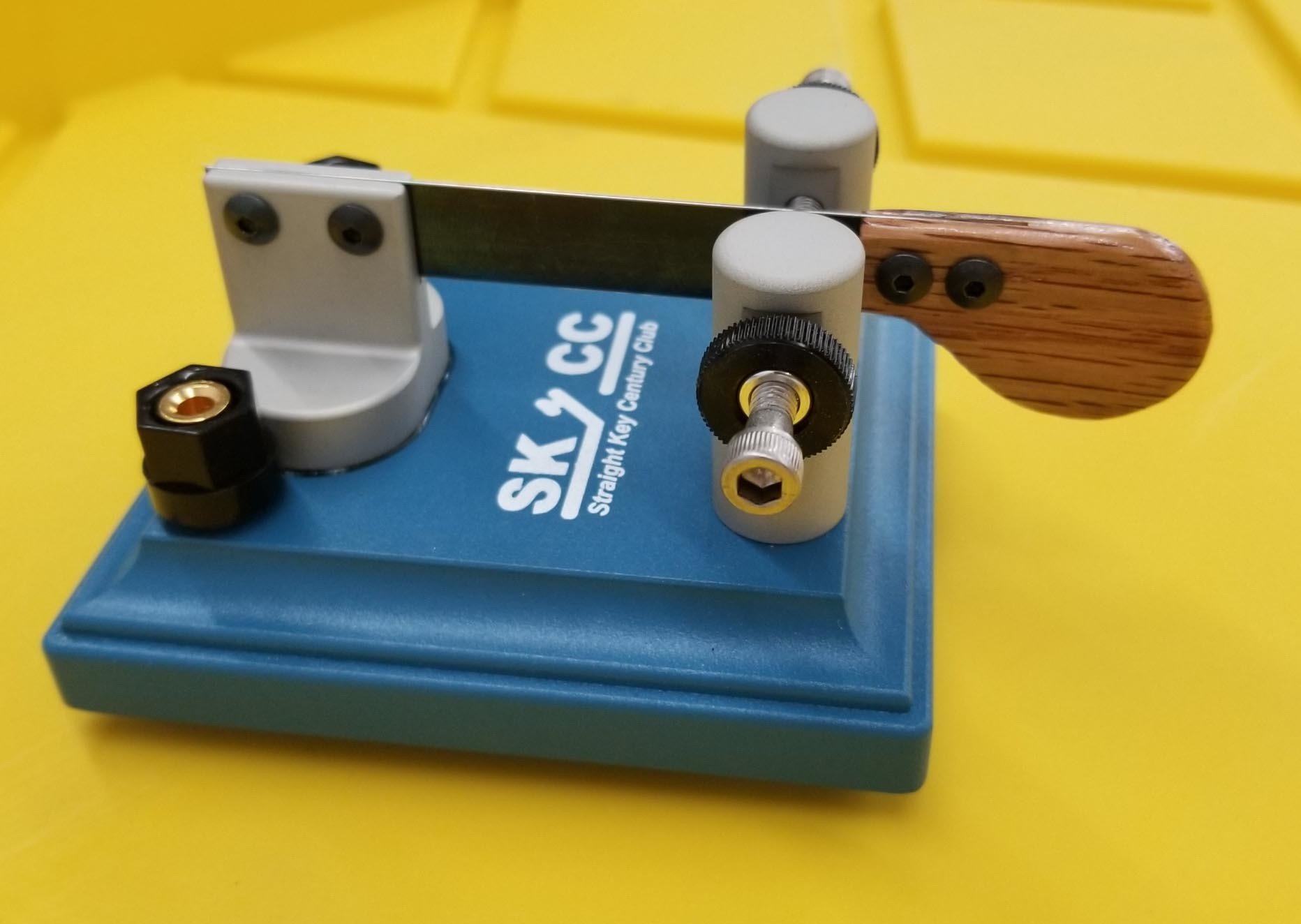 SKCC Sideswiper
The SKCC Sideswiper is patterned after the Kungsimport key produced in Kungsbacka, Sweden in the 1980's by Håkan (Hank) Svärd
(professional operator at Gothenburg Radio, SAG) and Bengt-Arne (Ben)
Jöckert, SM6CKU). It is a classic very traditional Sideswiper produced for the Straight Key Century Club.
The light weight Oak fingerpiece allows for a close gap setting making it a very fast key with little chance of chattering. The heavy 2.8 pound base makes it a very stable device on your desk. No chasing this key around the desk or needing two hands to operate.
Key Features:
The SKCC Sideswiper base has a 4"x 3.25" powdercoated cold rolled steel base with SKCC logo
The blade is highcarbon spring steel and features a Lightweight Oak Fingerpiece
Upper hardware is anodized aluminum with matte finish.
Weight is 2.8 lbs
PLEASE ALLOW 3-5 BUSINESS DAYS FOR SHIPPING
*Shipping Cost can be calculated by placing item in online shopping cart and choosing your shipment preferences. We only charge what USPS charges for delivery.